As you approach the age of 65, understanding the ins and outs of Medicare becomes crucial for securing your healthcare needs. If you're a resident of Cincinnati, Ohio, and seeking guidance on Medicare enrollment, coverage options, and more, you've come to the right place. In this comprehensive guide, we'll walk you through everything you need to know about Medicare help in Cincinnati, empowering you to make informed decisions about your healthcare coverage.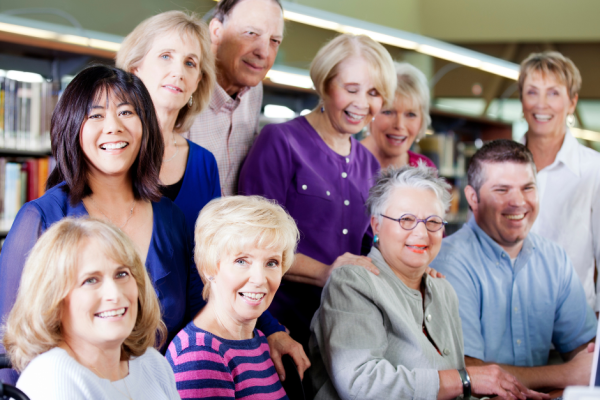 Section 1: An Overview of Medicare
Medicare is a federal health insurance program that provides coverage for individuals aged 65 and older, as well as certain younger individuals with disabilities or specific medical conditions. It consists of several parts, each addressing different aspects of healthcare. Understanding the components of Medicare is the first step in navigating the system effectively.
Medicare Help in Cincinnati
Cincinnati residents have access to a range of resources and services dedicated to providing Medicare assistance. Whether you're seeking enrollment support, information on coverage options, or personalized advice, local agencies and professionals can lend a helping hand.
Local Medicare Assistance Programs:
Cincinnati offers various local programs designed to assist individuals with their Medicare needs. These programs connect you with knowledgeable professionals who can guide you through the enrollment process, help you understand your coverage options, and provide personalized advice based on your specific circumstances.
Independent Insurance Agencies:
Independent insurance agencies in Cincinnati specialize in Medicare coverage. These agencies are not tied to any particular insurance company, allowing them to provide unbiased advice and access to multiple insurance plans. Working with an independent agent can help you find a Medicare plan that aligns with your needs and budget.
Medicare Enrollment and Important Deadlines
Understanding the Medicare enrollment process and key deadlines is crucial to ensure you don't miss out on valuable coverage options. Here's what you need to know:
Initial Enrollment Period (IEP):

The IEP is a seven-month period that begins three months before your 65th birthday month and extends for three months after. It's the ideal time to enroll in Medicare Part A and Part B to avoid potential late enrollment penalties.

Annual Enrollment Period (AEP):

The AEP occurs annually from October 15th to December 7th. During this period, you can make changes to your existing Medicare coverage, switch plans, or enroll in a Medicare Advantage plan or Part D prescription drug plan.
Medicare Coverage Options in Cincinnati
Cincinnati residents have access to various Medicare coverage options tailored to their healthcare needs. These options include:
Original Medicare (Part A and Part B) + Medicare Supplement Plan (Medigap):

Original Medicare is the traditional fee-for-service program offered directly by the federal government. It provides coverage for hospital care (Part A) and medical services (Part B). Medicare Supplement (Medigap) Insurance Plans are designed by Medicare to fill in the gaps that Original Medicare doesn't pay.

Medicare Advantage (Part C):

Medicare Advantage plans are offered by private insurance companies approved by Medicare. These plans combine Part A, Part B, and often include additional benefits such as prescription drug coverage, vision, and dental.

Medicare Prescription Drug Plans (Part D):

Medicare Part D provides coverage for prescription medications. It's available as a standalone plan to supplement Original Medicare or as part of a Medicare Advantage plan.
Choosing the Right Medicare Plan
Selecting the most suitable Medicare plan can feel overwhelming. To make an informed decision, consider the following factors:
Coverage Needs:

Assess your healthcare needs, including prescription medications, doctor visits, and any specialized care you may require. This evaluation will help you determine the level of coverage you need.

Provider Networks:

Different Medicare plans work with different networks of doctors, hospitals, and healthcare providers. Ensure that the plan you choose includes your preferred healthcare providers in Cincinnati.

Prescription Drug Coverage:

If you take prescription medications regularly, ensure that the plan you select covers the medications you need at an affordable cost.
Frequently Asked Questions about Medicare Help in Cincinnati
Can I get assistance with Medicare costs in Cincinnati?
How can I find a Medicare-approved doctor in Cincinnati?
What resources are available for understanding Medicare rights and protections?
Can I change my Medicare plan during the year if my needs change?
Are there any programs that help low-income individuals with Medicare expenses in Cincinnati?
Navigating Medicare can be complex, but with the right resources and assistance, you can confidently choose a Medicare plan that meets your healthcare needs. In Cincinnati, numerous options are available to help you throughout the process. Whether you seek guidance from local Medicare assistance programs or independent insurance agencies like us, knowledgeable professionals are ready to provide the Medicare help you need.
Take advantage of the resources at your disposal and embark on your Medicare journey with confidence, knowing you have the support to make informed decisions about your healthcare coverage.