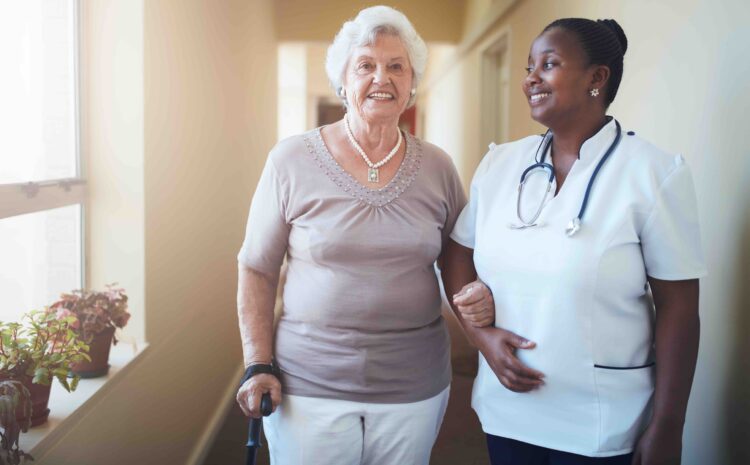 Does Medicare Cover Long-Term Care?
Many Americans are grossly underinsured against the risk of devastating long-term care costs.
According to the 2020 annual "Cost of Care Survey" from Genworth, the average yearly cost for a semi-private room in a long-term care skilled nursing facility is $93,075 and rising, while the average assisted living facility costs $51,600 per year. Both are enough to swallow most or all of the income produced by many pensions and other sources of retirement income.
But wait, you say, Medicare will cover it. Not so fast.
Does Medicare cover long-term care expenses?
The vast majority of long-term care expenses are not covered under Medicare. Instead, long-term care costs for chronic conditions not related to a very recent hospitalization must be funded either via private long-term care insurance or paid for out of pocket.
Here's a look at what Medicare will cover, and the limits.
What nursing and rehab care does Medicare cover?
Medicare will only pay for nursing home, rehab facility or custodial care under these very limited circumstances:
You have been admitted to a Medicare-certified nursing facility within 30 days of a hospitalization.
You were hospitalized for not less than three days.
You require skilled care, and not just custodial care and assistance with activities of daily living, such as help with bathing, dressing, toileting and feeding yourself. Examples of skilled care include specialized physical therapy or other types of therapy requiring the attention of licensed professionals.
Even if you meet all three conditions, Medicare will only cover your costs for a limited period of time. And the longer you remain in the nursing facility, the more you will have to pay out of pocket.
How much does Medicare cover?
For the first 20 days, Medicare will cover 100% of your costs. But for days 21 through 100, you must pay $185.50 per day out of pocket for long-term care costs directly related to your prior hospitalization.
Starting on day 101, you must pay all nursing home/long-term care costs out of pocket.
To put things in perspective, only 20% of all nursing home stays last for less than three months, according to data from the American Association for Long Term Care Insurance.
The average stay is 2.3 years for men, and 2.6 years for women. Twenty-four percent of all nursing home stays last three years or longer, and 12% last for longer than five years.
And long-term care costs aren't limited to skilled nursing homes. Most long-term care insurance policies cover a broad continuum of care, from in-home care and assistance to adult day care facilities to assisted living facilities — none of which are covered under Medicare.
Long-term care insurance may cover hospice care, as well. Every insurer has different specific benefits and exclusions.
Do Medicaid benefits cover long-term care?
America's poorest may receive some coverage via Medicaid — after spending their liquid assets down to poverty level.
Generally, states will allow families receiving Medicaid benefits to keep their homes. But when the beneficiary dies, the state Medicaid recovery program will put a lien on the home and other assets, effectively seizing them and preventing you from passing these assets along to your heirs and loved ones until the state recovers what it paid out in Medicaid benefits on your behalf.
The extremely wealthy, of course, can absorb the costs of long-term care.
But for most of us in the middle, some form of long-term care insurance is necessary to protect retirement nest eggs and incomes against the risk of being consumed by high costs for long-term or nursing home care. However, do not rely solely on Medicare to cover these expenses.
Do you have more questions about this topic?
Let us help you! Contact our Medicare specialists today.